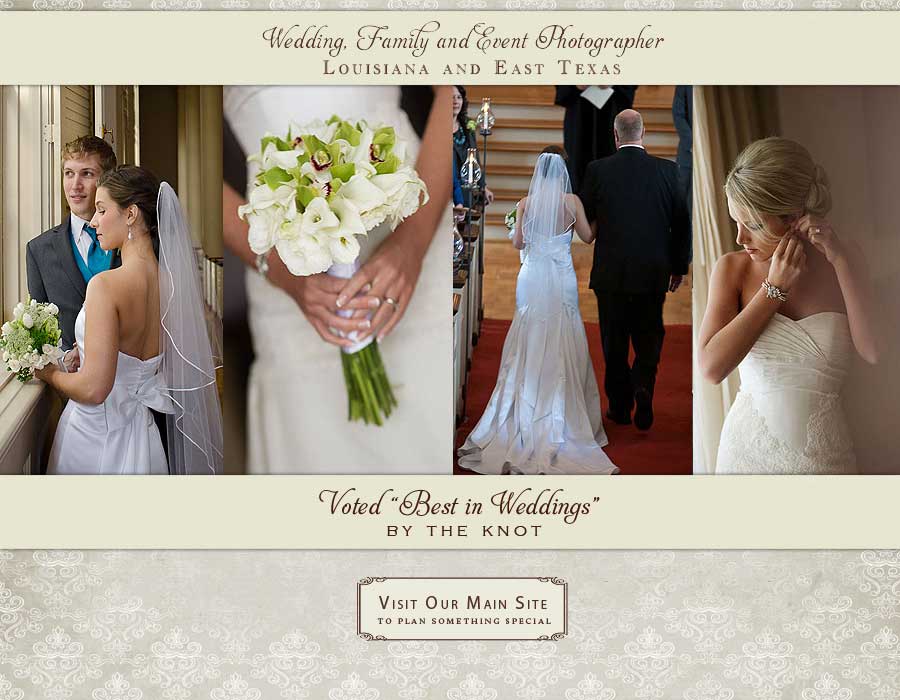 A Southern Rose Images – Rose Kee Photographer
Nacogdoches and East Texas Wedding Photography – As featured on The KNOT and The Wedding Channel
Just Awarded " Best in Weddings " 2012 from The Knot
Nacogdoches and East Texas  wedding and Bridal and Engagement Portrait Photography
Stunning Natural Family and Children Photography and Professional Equine Photography
I consider myself not just a photographer but a storyteller . My job is not to take photographs of people but to tell their story. I want you to look back at your photographs and see not just what was but to remember the story behind the Captured moment. I focus on expressions, emotions, and relationships because those are the items that trigger our memories As a East Texas  photographer , our job involves more than capturing the events . Offering elegant Wedding photographs tailored to capture your special day. We offer affordable wedding package pricing that includes custom wedding albums for any budget wedding ,natural engagement portraits. As a bride this is your big day and your photographs is the one thing  you have once everyone goes home and the cake is eaten . We understand that ! There for we never book two weddings on the same day .
We customize our photography to recreate each bride's unique vision of her wedding day. With our style, your photographs will never be dated and you will enjoy them for a lifetime. We are happy to be serving the Louisiana and East Texas .
Service areas that we cover : Nacogdoches Tx, Lufkin, San Augustine, Rusk, Jacksonville, Henderson, Carthage, Tyler, Whitehouse, Crockett, Hemphill, Jasper, Woodville, Newton, Corrigan, Hunstville, Collage Station, Houston, Beaumont, Longview. If you dont see your area listed please call.
Nacogdoches wedding Photographer, Lufkin wedding Photographer, Hemphill Wedding Photographer, Tyler Texas Wedding Photographer, Huntsville Wedding Photographer, Collage Station Wedding Photographer , Beaumont Wedding Photographer , Wedding Albums, Engagement Photography , Stunning Bridal Photography